An elderly subject was caught raping a dog in a breach that leads to the Mezquite neighborhood, in Cabo San Lucas.
Los Cabos / Baja California Sur.- " This madman is raping a dog. Don't stain sick old fucking! Right now I'm going to upload it to the group so they can see it ". With these words, the author of a video describes the aberrant act that he had just witnessed on a breach that leads to the Mezquites neighborhood, in Cabo San Lucas.
In the 27-second recording, an older adult is observed with his pants down to his ankles, while he sexually abused a dog in the box of an old pick-up.
When discovered in flagrante delicto, the rapist chose to flee. He pulled up his pants, took the dog with one of his arms, and with the other he slammed the rear box of his vehicle.
The abuser and his pet climb aboard the pickup to leave the place and get lost among an abundant area of ​​cactus and dry branches, in the middle of the mountain.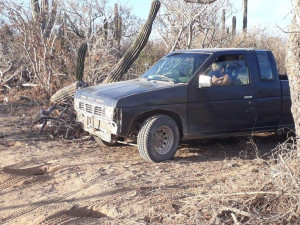 The identity of the rapist, in addition to the person who recorded the video, is unknown. However, the content on Facebook went viral in a matter of minutes.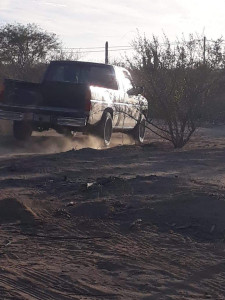 Social networks were filled with indignation, calling for the intervention of the authorities and animal protection organizations to rescue the defenseless dog from the clutches of this twisted subject .
Hundreds of netizens demand exemplary punishment for the dog abuser. So far his name or whereabouts are unknown .
The virtual communities banded together to locate the degenerate owner of the dog, who often hide in areas depopulated to violate your pet.
So far, no authority has issued any statement about this shameful act, despite the fact that the video became a trend on the internet.
Source: metropolimx.com