Hyatt Los Cabos and Hyatt Todos Santos will join Hyatt Place La Paz as the three hotel chain franchises in BCS.
Los Cabos / Baja California Sur.- The hotel chain Hyatt Hotels & Resorts, has among its next plans to increase its tourist complexes in Baja California Sur.
The directors of the company announced for 2022 the opening of an ultra-luxury " Park Hyatt " style hotel for Los Cabos.
It would be located in the exclusive Cabo San Lucas condo rental area.
Another new resort, of the " Unbound Collection " category, is scheduled to begin construction in the tourist area of Todos Santos.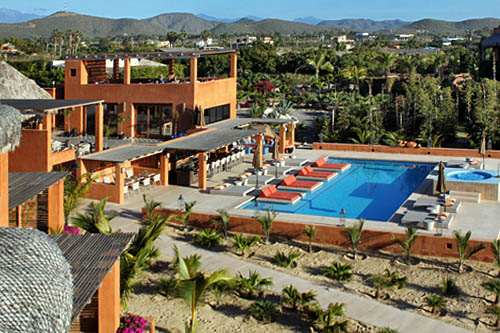 The Hyatt Hotel Todos Santos is scheduled to open in early 2025.
The Unbound Collection is designed to highlight the cultural attributes of well-known destinations in Mexico and the world, such as the most important magical town in the middle peninsula.
Representatives of the international firm recognized that the performance of hotels in beach destinations has surpassed hotels located in the large metropolises of the country.
The Vice President of Operations for Hyatt for Latin America and the Caribbean, Thierry Guillot said: " Baja California Sur is a destination very strong and with enormous potential. For the next 4 years, we will have the opportunity to develop new venues and satisfy the different types of guests and clients that we could receive. "
In July of 2014, they inaugurated the first hotel chain Hyatt in Baja Sur territory.
It was the Hyatt Place La Paz. Built in the tourist complex of Costa Baja, with 151 rooms overlooking the marina and the Sea of ​​Cortez.
It has an outdoor pool, 3 meeting rooms, a golf course and restaurants with high-end dishes and an international buffet .
Hyatt Place La Paz is part of the " Hyatt Gold Passport " loyalty program. In this program, frequent guests can accumulate and redeem points to obtain free nights at more than 550 Hyatt hotels around the world.
Source: metropolimx.com