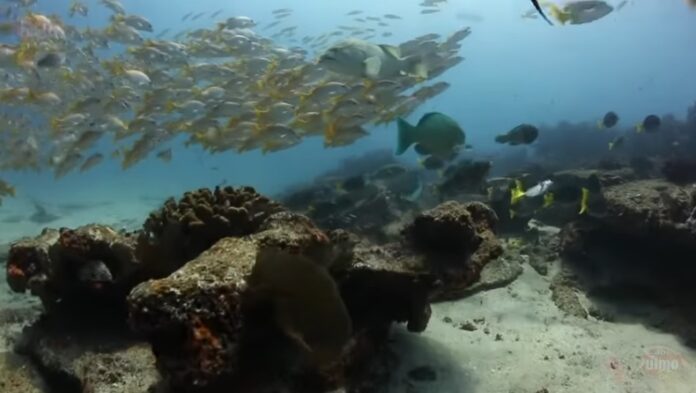 Cabo Pulmo is one of the best scuba diving destinations in Baja California Sur, Mexico and the world.
If you can stomach the drive, it's worth the 60 bumpy miles outside of Cabo San Lucas to explore the 5-mile beach of Cabo Pulmo. Whereas Cabo San Lucas and San Jose del Cabo cater to Richie Rich's with money to burn, Cabo Pulmo is your basic, barefoot beach bum hideaway that's delightfully unpretentious and tiny to boot. Surrounded by a red rock desert and mountains, the town itself only has a population of maybe 100, served by two cantinas and four restaurants.
What's there to do, you ask? It's home to Cabo Pulmo National Marine Park, a paradise for divers who will no doubt curse us for blowing up their spot.
The best (or only?) hotel option in town is Cabo Pulmo Beach Resort, a Robinson Crusoe-style hotel with bungalows equipped with kitchens and barbecues. The hotel can help organize a host of local activities like diving, snorkeling, surfing, and hiking. Keep in mind that the majority of Cabo Pulmo is cash-only.
Source: Youtube