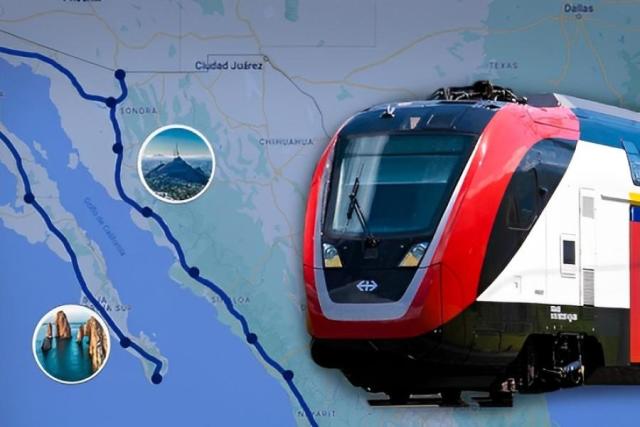 This train would be of great support in the development of the Baja California region
The Baja California peninsula is undoubtedly an attractive tourist destination for thousands of people; however, it does not have a railway along its length, an issue that has been considered and may soon become a reality.
Federal deputy Alfredo Porras announced that the peninsular train project has been advancing, it is intended to travel more than 1,700 kilometers from Tijuana to Los Cabos, Baja California Sur, which would support the development of the region by directly connecting the entire peninsula.
It should be noted that this project could connect with the "Pacific Train", which is intended to travel 4,500 kilometers from Tijuana to Chiapas and whose proposal oversees deputy Miguel Torruco Garza.
The executive project of this same train is expected to complete its preparation by February 2023, and it would take approximately 4 years to be ready for thousands of passengers to board it and enjoy both the landscapes and all the Baja Californian regions.
According to various estimates considering the costs of machinery, equipment, construction, environmental impact studies, and more, it would cost around 140 billion pesos, it should be noted that Porras added that this would be carried out under private investment.
Recently, the Mexican actor, Damián Alcazar, flooded the social networks when he spoke recently in an interview with the deputy Miguel Torruco Garza, where Alcazar spoke about this same train where he wishes that the wonders that the States have to offer stand out obviously without harming the nature of the region; he even proposed that the train could start from San Diego, so that American tourists can board it without any problem.
Source: San Diego Red