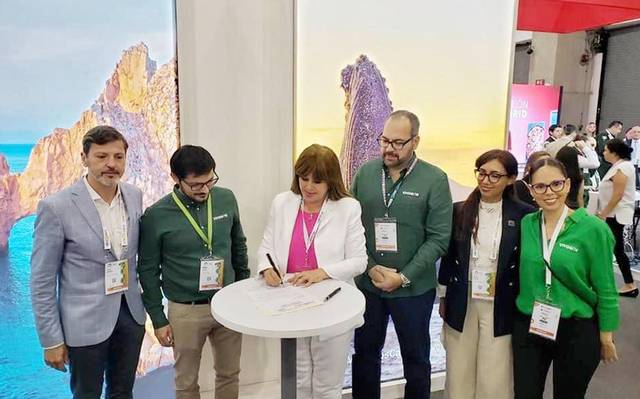 The Government of Baja California Sur achieves new air routes in the Tianguis Turístico de México
La Paz, Baja California Sur, (OEM-Informex).- In order to achieve greater air connectivity for South Californian destinations, the State Government, through the Ministry of Tourism and Economy (SETUE), confirms the opening of 8 new routes for the entity, 7 national and 1 international, as part of the results obtained during the development of the Tianguis Turístico de México that takes place in the capital of the country.
The head of the SETUE, Maribel Collins, specified that after signing the respective collaboration agreements, the flights that will connect San José del Cabo with Querétaro were achieved with the airline Viva Aerobús, with 3 weekly frequencies from the month of April; with Cancun with a stopover in Toluca, with daily departures starting in June.
Likewise, with Volaris it will connect Los Cabos with Querétaro with a frequency of 4 days a week; and with Mexicali there will be flights on Thursdays and Sundays starting in October and finally, the route to Kansas City is opened through the Southwest airline, with a weekly departure starting in October. It should be noted that the Los Cabos – Madrid flight with Iberojet will also be maintained for the month of June.
Similarly, for the municipality of La Paz, the connection with Mazatlán through Viva Aerobús with Chihuahua was announced, with a flight through the TAR airline, departing on Thursdays and Saturdays starting on April 1. Similarly, the direct flight from Loreto to Guadalajara with Volaris was confirmed, which will begin operations before the summer.
Maribel Collins recognized the Hotel Associations, businessmen, tour operators, tourism service providers, as well as the Tourism Promotion Trusts, for the work carried out in favor of the sector, which has been key to increasing air connectivity for South Californian destinations.
Source: El Sudcaliforniano