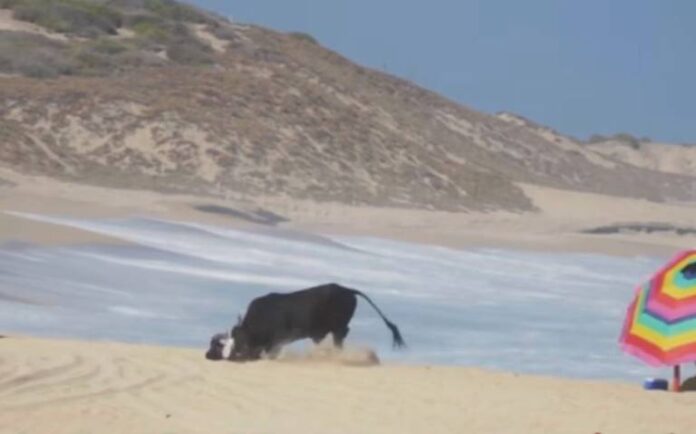 What seemed like a relaxed day was filled with tension when the animal began to snoop among the things found in the sand, the reaction of the people was to get up, one of the people ran out in panic when he saw the bull on one side of the umbrella.
In the video of just over a minute shared by the blogger "Explorando con Sergio Vázquez", which already has hundreds of reactions on Facebook, in some of the comments the mockery is read, as well as the approval that the bull is also, You have the right to be on the beach.
Moments later, one of the visitors to the Los Cabos beach decided to show off his skills as a bullfighter, however things got out of control, because the bull charged the walker, taking him to the ground, which caused another person to try to intervene to " save him" from the fury of the animal.
Everything seems to indicate that the bull won his victory, after that embarrassing moment that could have another end, the animal withdrew from the area, but left the people who were on the site alert.
The importance of denouncing loose cattle has been made known, not only in the city, but also on the roads, since they have caused accidents that many of them end in fatalities.
Source: El Sudcaliforniano