Committed to punctual and effective humanitarian aid, according to the words of its CEO Enrique Beltranena, the Volaris airline has transported more than 11 tons of cargo to different points in Mexico as a contribution to the crisis caused by the pandemic caused by the COVID coronavirus- 19.
The material transported to various cities in the country has brought necessary supplies so that medical, nursing, and emergency personnel can continue to attend to the population affected by the health emergency (Covid-19).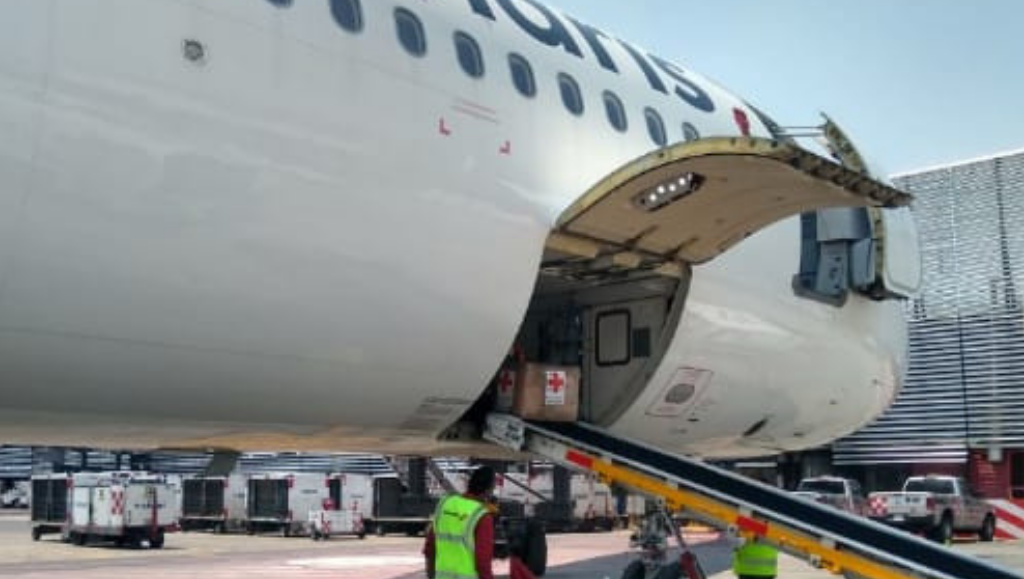 The Volaris Aid Aid program will transport the recycled plastic masks that Bonafont is making in Guadalajara to donate to public hospitals of the Ministry of Health in Baja California and Mexico City.
Likewise, due to the shortage of medicines and lack of assisted ventilation equipment in Baja California, due to the low supply of transportation, Volaris has joined forces with the Secretary of Health and the Secretary of Sustainable Economy and State Tourism to move these supplies from Mexico City to Tijuana.
The medicine load sent was over 220 kg. the load of assisted ventilation equipment will be almost one ton.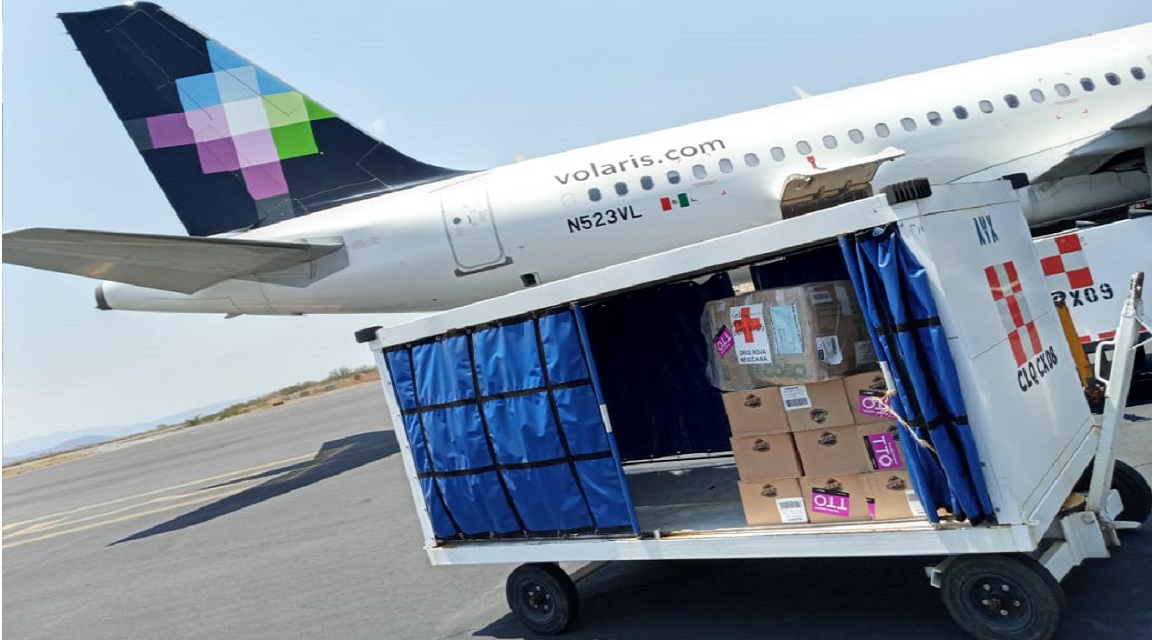 Since March, the Avión Ayuda Volaris program has transported 11 tons of humanitarian aid and medical supplies in collaboration with the Mexican Red Cross, ARISE MX (AXA Seguros), the state Health Secretariats and the IMSS:
Mexican Red Cross: 7.5 tons for the cities of La Paz, Aguascalientes, Tijuana, Colima, Tuxtla Gutierrez, Tepic, Monterrey, Oaxaca, Cancún, Hermosillo, Zacatecas, Guadalajara, Mérida, Acapulco and Chihuahua.
ARISE MX (AXA Seguros): 3.5 tons for the IMSS-Bienestar clinics in the cities of Tijuana, Tuxtla Gutierrez, Tapachula, Monterrey and Oaxaca.
"According to UN declarations, border closures and flight cancellations affect the availability of basic products and medicines in the countries. That is why, the coordinated work between the public and private sectors for the transport and distribution of these products is essential. Throughout the history of humanitarian crises around the world, aviation has played a very important role in the transport of humanitarian aid in a timely and effective manner, "said Enrique Beltranena, CEO and President of Volaris.
Source: nitu.mx
The Mazatlan Post