The Sol de Mayo Ecological Ranch and El Cañón de La Zorra, have gained international recognition for having the largest natural oasis in BCS
Baja California Sur.- The spectacular Sol de Mayo Ecological Ranch, located within the Sierra de La Laguna Biosphere Reserve, is one of the most important tourist sites in Baja California Sur.
This imposing natural oasis is a space of great biodiversity. Perfect for alternative tourism activities such as exploration hikes, mountaineering and hiking.
Or simply enjoy the warm and transparent waters that make up its waterfalls and wells, accumulated in its zone of decline by the effects of the channel that descends from the mountains, and runs along the granite stone to cover the entire Guadalupe canyon of the Fox in times of rain.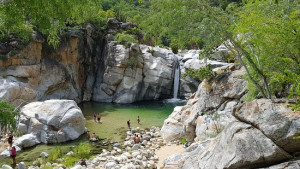 Known to foreign travelers as " Fox Canyon " by its name in English. The protected area attracts thousands of visitors who enter its unmissable flora and fauna attractions at any time of the year, being a recurring space for recreation and interaction with the environment.
The Zorra Canyon is a 3.2-kilometer round-trip trail. In it you can see in all its splendor the colorful natural landscape that concentrates all its wonders in the center of the ecological ranch.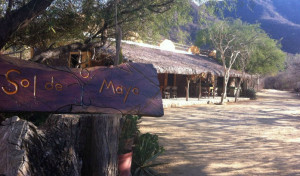 If anything distinguishes it is its cascade of 12 meters high hidden among rocks and thickets of the semidesert. Its current creates a perfect natural pool to spend hours of fun. In its surroundings, you can admire a picture of landscapes and vegetation characteristic of the region.
With international recognition, the Sol de Mayo ecological ranch preserves its essence over the centuries. For this reason, it has become a favorite place for all nature lovers.
Source: metropolimx.com