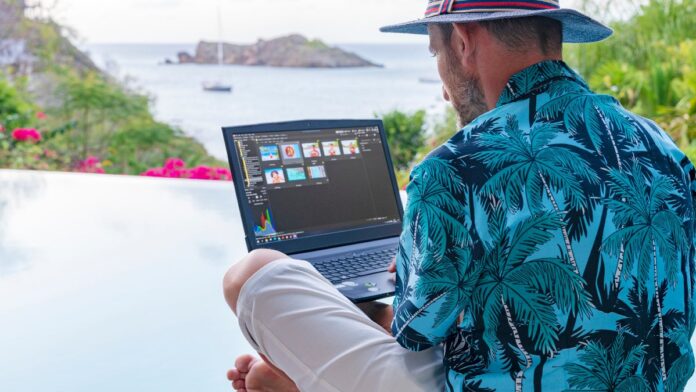 Remote work increased during the pandemic. 
Holding a job, no matter where you live, sounds good, doesn't it? It is one of the benefits of digital nomads, people who use technology, such as the internet, to develop their occupation or sell their knowledge remotely, which allows them to travel. 
It was the COVID-19 pandemic that positioned remote work, as well as the home office, which had an increase, because it offered the possibility of working remotely, and safely; at the same time, it meant an increase in tourists in certain areas of the world. 
If you are one of the people who saw remote work as an option to perform better or you are heading down that route, here are the 20 favorite destinations for that purpose, which have favorable measures for it; two on the list are in Mexico. 
Baja California Sur, Mexico
Bali, Indonesia 
Brindisi, Puglia, Italy 
Buenos Aires, Argentina 
Cape Town, South Africa 
Colombia 
Dubai, United Arab Emirates 
Caribbean 
Canary islands spain 
rural francia 
Friuli-Venezia Giulia, Italy 
Lisbon, Portugal  
Malta 
Mexico City, Mexico 
Palm Springs, California, United States 
Queensland, Australia 
Salzkammergut, Austria 
Tampa Bay, Florida, United States 
Thailand 
Tulsa, Oklahoma, United States 
CDMX and BCS promote destinations for digital nomads
Both the governments of Mexico City and Baja California Sur have established agreements to promote campaigns to encourage the arrival of digital nomads, as well as meet requirements that this sector of the population requests, such as good internet connectivity. 
In CDMX alone, they hope to attract at least 77,500 people, who have an average expenditure of 1,510 dollars per month, which would generate a spill for the city that would range from 1,400 million to 3,720 million dollars. year. 
Mexico Daily Post