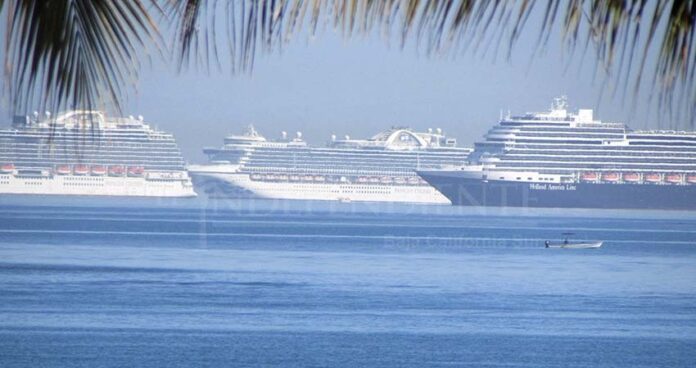 A significant increase is estimated for 2024, highlights the leader of AMEPACT, Arturo Musi.
La Paz, Baja California Sur.- It is estimated that this year Los Cabos will exceed 200 cruise ship arrivals, reported Arturo Musi Ganem, president of the Mexican Association for Tourist Cruise Service (AMEPACT)
In an interview for Diario El Independiente, the representative pointed out that in the Mexican Pacific the tourist destination with the most stopovers are Ensenada and then Los Cabos.
Musi Ganem said that it is expected that in 2024 it will reach 240 arrivals, but everything depends on this route becoming more attractive.
The president of the Association emphasized that to the extent that there is more investment in the infrastructure, more ships of greater volume and therefore more visitors will be able to receive in the ports of Baja California Sur.
He commented that La Paz has stopped an investment project in the port of Pichilingue and if another dock is built it will increase its arrivals.
If this does not happen, he added, between 15 and 20 arrivals a year will continue to be received.
In the case of Loreto, he mentioned that it is also an anchoring port and only boats can disembark cruise tourists.
Source: El Independiente