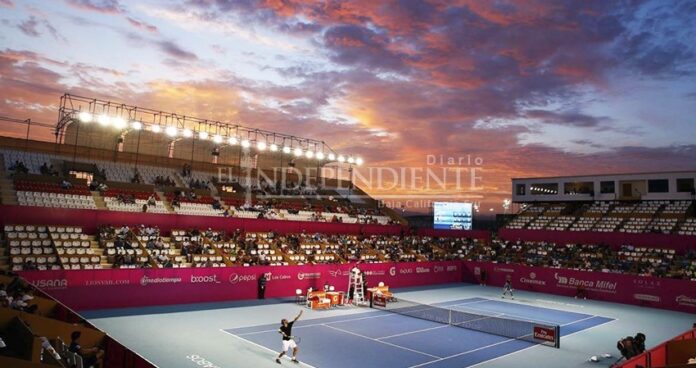 Promises the presence of tennis players among the top 20 best players in the world.
San Jose del Cabo, Baja California Sur. The organizing committee confirmed the Los Cabos Tennis Open to take place between the next months of July and August 2023.
Until now, the presence of the Greek Stefanos Tsitsipas, number five in the world ranking and four other players within the Top 20, has been confirmed for the seventh edition of the ATP 250, which will be played from July 31 to August 5 at Cabo Sports Complex (CSC), as Cameron Norrie and the Russian Karen Khachanov.
It should be remembered that the CSC opened in 2022 for the first time to the public, it is a multifunctional sports facility that boasts magnificent facilities located behind the Solaz Resort Los Cabos, built on a land of more than 4 hectares, with a stadium with capacity for 3,500 fans, a Grandstand for 1,500 people and three courts that can be adapted to receive up to 800 spectators.
"Our projection is to consolidate the event as one of the best or the best in the 250 category… We have to grow responsibly and without a doubt we will have more people than the previous year. Today we have to run the event and do what possible for it to grow year after year", commented Geoffrey Fernández, director of the event for Diario El Independiente.
The Mifel Tennis Open is an annual men's tennis sporting event that has the ATP 250 category, is organized by Mextenis and takes place in Los Cabos. Since its first edition in 2016, the tournament has been acclaimed. For one week, the world's leading tennis players compete in the Los Cabos Tennis Open, attracting a large number of fans from around the world.
According to data from the Tourism Trust, during 2022, in the 6 days of the tournament, almost 30,000 people traveled to Los Cabos and at least 17,000 traveled exclusively to witness ATP matches, generating a spill of 565 million pesos. .
Source: Diario Independiente