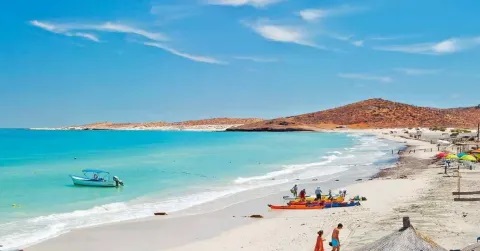 In the best beaches of La Paz you will enjoy the most beautiful nature of Baja California
The best beaches in La Paz offer a variety of wonderful landscapes to make the most of your vacation.
They are the main tourist attraction of this destination in Baja California Sur, since they have an incomparable beauty.
In addition, they are perfect to visit as a family, as a couple or with friends, find out which ones!
Balandra Beach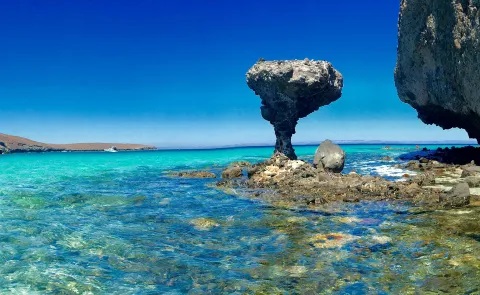 This is one of the best beaches in La Paz and one of the best known in the Baja California peninsula.
It has been described as the most beautiful in Mexico on more than one occasion, and is recognized by the Balandra Mushroom stone, the faithful protagonist of the images of those who visit it.
Punta Arenas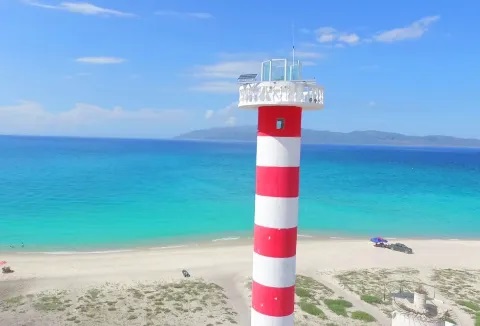 This is another of the best beaches in La Paz for its beauty and tranquility.
It is a virgin place, without crowds, where its lighthouse stands out framed by the spectacular landscape of golden and light blue sands.
Here it is possible to see everything from sea lions to whales and dolphins.
We recommend that you bring your umbrella and your own picnic, since there is no service on site.
Isla del Espiritu Santo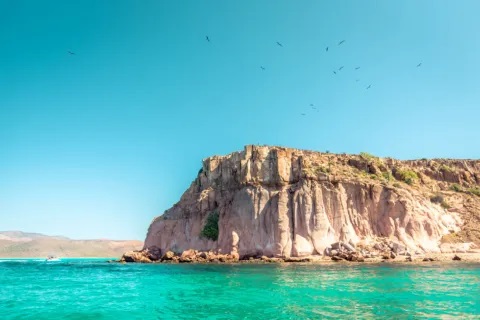 Here are the best beaches in the city of La Paz, with turquoise blue landscapes and multicolored hills that will make you fall in love.
The also called Archipelago of the Holy Spirit National Park, is without a doubt, the most important natural attraction in the entire state of Baja California Sur.
If you are a fan of ecotourism, this is the place for you, because in addition to its crystalline waters, it is the habitat of various species, such as birds and sea lions.
El Tecolote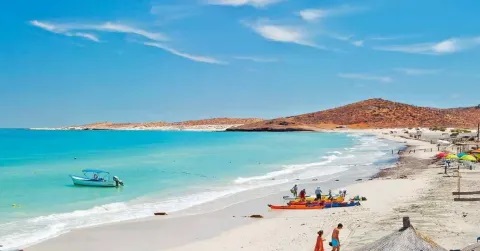 This is one of the busiest beaches in La Paz.
Thanks to its long extension you will enjoy many services, such as restaurants facing the sea and numerous tour options.
In the same way, it is ideal for walking and admiring the sunsets from the coast.
Source: Top Adventure