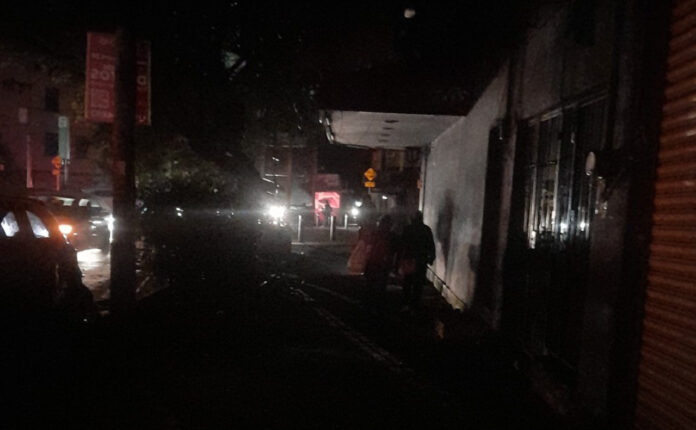 La Paz, Baja California Sur.– For almost half an hour, colonies of La Paz and Los Cabos were left without electricity, on a day when the thermometer is around 40 degrees Celsius.
Citizens of La Paz reported that after five in the afternoon they lacked electricity in Guerrero, Los Olivos, Solidaridad, Francisco Villa, Girasoles, Indeco.
Likewise, settlers from Paraíso del Sol, La Fuente, Fraccionamiento San José, Invi Chametla, Valle del Mezquite, Perlas del Golfo Cardoncito, Agua Clara, Pitahaya, Civilizadores I, Tabachines, Santa Mónica and Progreso reported having "run out of electricity" during inclement heat.
The same thing happened in some neighborhoods in Los Cabos, whose neighbors had to wait for power to return for more than 20 minutes.
So far, the National Center for Energy Control (CENACE) has not issued a statement explaining the origin of the failure.
 Source: Peninsular Digital