A vacation to La Paz, Baja California Sur is always a good idea! La Paz is a beautiful destination, but don't just believe us come see it for yourself. You will find beautiful beaches, amazing food, and a great time. But let's talk a little bit about the basic logistics of planning a trip to La Paz.
You will be arriving at Los Cabos International Airport which is 174 km away from La Paz, roughly a three-hour drive from the airport. This is quite a far trip so you want to make sure that you reserve the right transportation. You will have several options, but remember that your comfort and safety should be the top priority. 
Let's talk about some of your options. Your first option is to buy a bus ticket from Los Cabos International Airport to La Paz. Like all options, this has its pros and cons.  A bus ride is probably the cheapest way of transportation, however, it isn't the best one.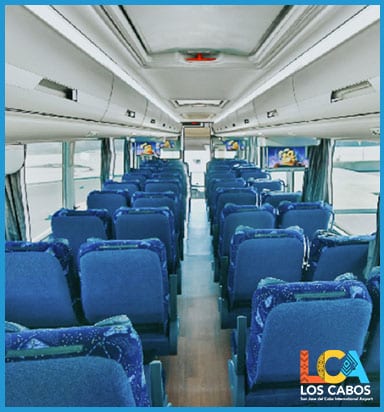 If you choose this option you might be compromising your comfort to save a few dollars, and also some of your time. The bus will likely make several stops making your trip to La Paz longer than it needs to be. However, the bus is not your only option.
Another option is reserving private transportation. This option gives you the comfort, safety, and time effectiveness you need to start your vacation the right way. Private transportation services will make sure that all your needs are met. This means you will be traveling in safe and comfortable vehicles with AC, clean seats, and plenty of space.
This is very important because of the length of the trip. Remember the drive is about three hours, so you want to be as comfortable as possible. Speaking about time, you don't have to worry about unnecessary stops when you are on your way to your destination. If you ask us, this sounds like the best option…
We might be a little biased but we truly believe that you deserve the best transportation and VIP Transportation Los Cabos are experts on providing outstanding service. 
Source: viptransportationloscabos.com