Support the Honnold Foundation
Who you'll help
The Honnold Foundation promotes solar energy for a more equitable world. They believe in solar as a proven, environmentally sound solution to global energy poverty, and award grants to organizations whose projects are innovative, equity-focused and have the potential to shift the narrative on what's possible for energy access worldwide.
This experience raises funds for Charities Aid Foundation America ("CAF America"), a US-registered, 501(c)(3) public charity. 100% of donations for this experience go to CAF America, which will then grant the donations, minus the experience fees and costs, to Honnold Foundation (the "Designated Grantee").
Score a Mercedes-Benz® 4×4 Sprinter Van with an $80,000 conversion by Vansmith
Enjoy a fully converted interior and your choice of adventure-ready exterior upgrades
Explore sustainably with rooftop solar panels and Vansmith's Green Package
Have your van delivered to you OR get flown out to the Vansmith shop in Colorado and road-trip back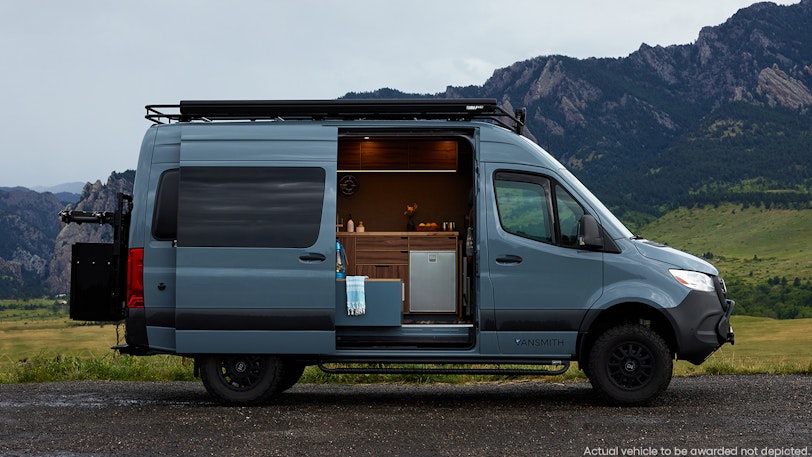 Your #vanlife dreams have come true: You've scored a Mercedes-Benz 4×4 Sprinter Van! Our friends at Vansmith will give your Sprinter an $80,000 conversion, with a fully converted interior and your choice of exterior upgrades like a bike rack and all-terrain tires for heading off-road. Best of all, your Sprinter is sustainable. It has rooftop solar panels to power everything from the fridge to the interior lights. And you'll get Vansmith's Green Package, including all-natural build materials and a carbon offset package to fund environmental repair programs.
Taxes and shipping included for US winners.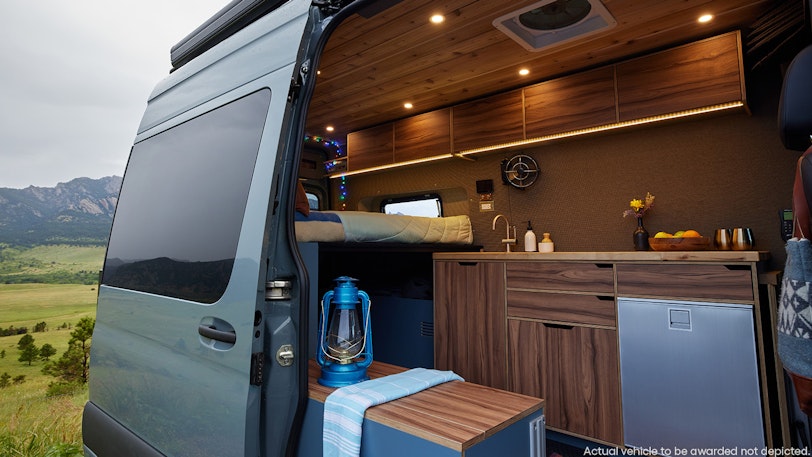 Maximum Seating: 2 (plus beds and any other customizations)
Powertrain: 3.0-liter turbo V6 diesel
Transmission: 7-speed automatic
Drivetrain: 4X4
Exterior Color: TBD
Maximum Torque: 325 lb-ft
Towing Capacity: 5,000 lbs
Fuel Capacity: 24.5 gallons
Wheelbase: 144 in
Conversion Features: 210W solar power system, MAXXAIR roof fan, Isotherm CRUISE 85L fridge, a freshwater system, 60″ kitchen galley, LED interior lighting, Lagun table, full-sized bed, plus winner's choice of exterior upgrades, including a rear bike rack or storage box, upgraded suspension, all-terrain tires and more
Green Package Features: wool insulation, blue stained pine ceiling, bamboo countertop, carbon offset package with 72,000 lbs of carbon offsets, custom Green Vansmith logo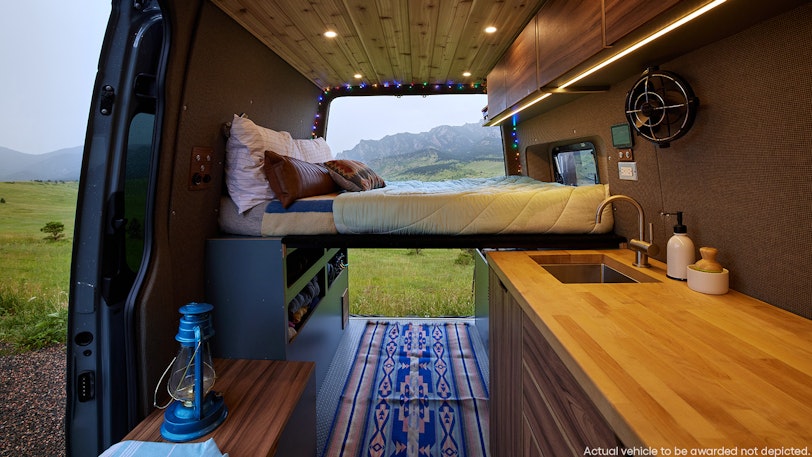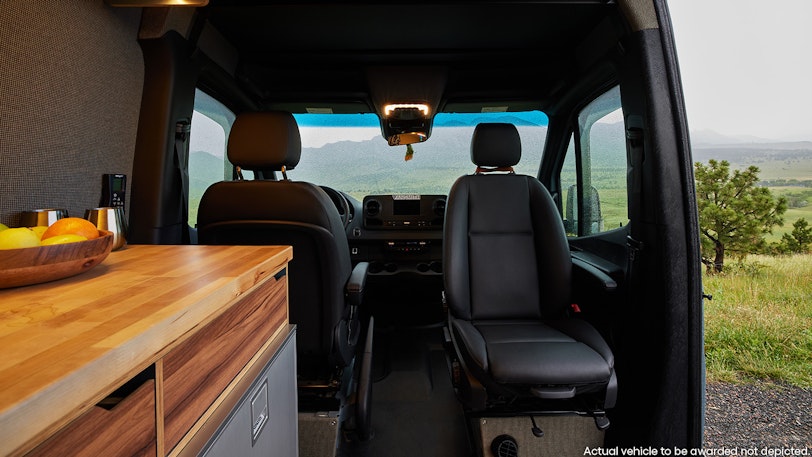 No donation or payment is necessary to enter or win this sweepstake.
Support the Honnold Foundation today and enter for your chance to win!
10X ENTRIES!500entriesDonate $50
12X ENTRIES!1,200entriesDonate $100
OVER 13X!2,000entriesDonate $150