After the Tourism Secretariat, Maribel Collins in a meeting with the Los Cabos Hotel Association and businessmen of the destination review the possibility of resuming the collection of foreign tourists, the local deputy Gabriela Montoya indicated that it will have to be carefully analyzed. 
The local deputy, Gabriela Montoya, secretary of the Tourism Commission, acknowledged that there is the viability of being able to resume the proposal of charging foreign tourists, there have been some talks on the subject but stressed that it will have to be analyzed carefully and make the best decision for the municipality of Los Cabos and the entire state.
Interviewed in her recent visit to the municipality of Los Cabos, the PT legislator, indicated that there have been talks on the matter and there are possibilities that it can be resumed because it would be a way to have income and apply to address the lags that exist in this municipality.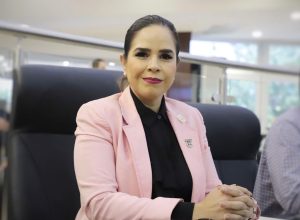 She reiterated that this would help a lot to improve the image of the tourist destination and that tourists enjoy the beauty that Los Cabos offers, the tourist infrastructure, and better urban development.
"We will have to talk about the issue and what is convenient for Los Cabos is what we are going to do, I personally see it as viable but we will have to agree on the issue and find how to apply it," She reiterated.
She also mentioned that he chairs the Ecology and Infrastructure commissions and one of his priorities will be to work on addressing the lags that exist in the municipality, specifying the most urgent points in Los Cabos such as the regularization of land tenure, the issue of water and Also, in the tourism commission, promote several areas that require support to become tourist attractions and support ranchers and seek, together with the municipal tourism director, strategies to lower resources and promote rural communities.
Source: tribunadeloscabos.com.mx