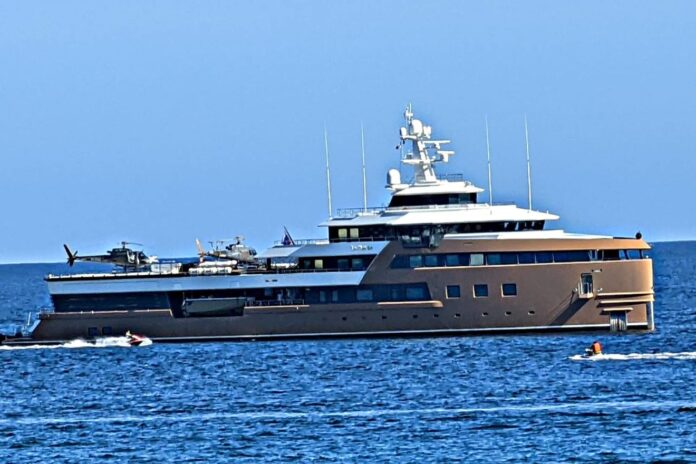 The super luxury yacht that is rented for 900,000 dollars a week arrives in Los Cabos in the middle of the war between Russia and Ukraine
Los Cabos. The 75-meter-long La Datcha surprised the inhabitants of Cabo San Lucas, since in the waters of the municipality of Cabo, the imposing vessel with the Russian flag, whose owner is the billionaire, Oleg Tinkov, has been seen, who has requested the end of the war to President Vladimir Putin. 
Various images have already been shared on social networks where the boat can be seen in the entity, accompanied by messages of annoyance from tourists: "he plays while in Ukraine there are people suffering", they point out. 
Far removed from the conflict between Russia and Ukraine, the icebreaker yacht sails through South Californian waters, which in fact is rented for 900,000 dollars a week and has 2 main cabins, a lounge, sauna, steam bath, massage room, and gym, with capacity for 12 people. 
It is the first yacht capable of traversing 16-inch-thick ice, thus sailing the seas with autonomy for up to 40 days, said the vessel was a special order from the builder Damen Yachting. 
Although it is not known for sure who is inside La Datcha, it is possible that it is Oleg Tinkov himself, an entrepreneur who went from selling beer to creating his own digital bank; however, he was one of the 10 Russian billionaires who left the "3 commas" club, due to the collapse of Russian stocks.