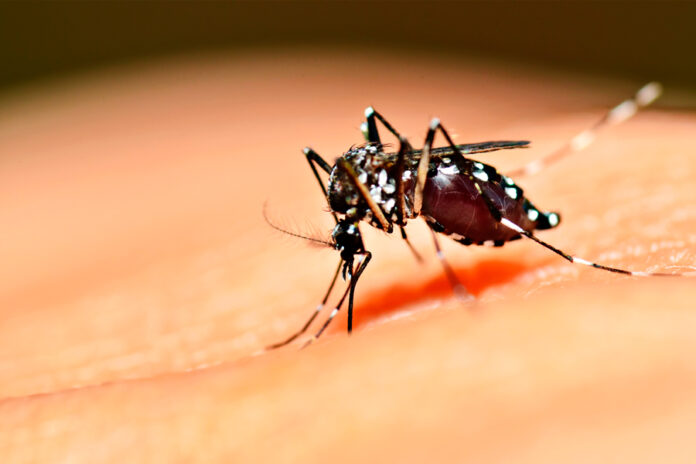 The head of the Ministry of Health in Baja California Sur, Zazil Flores Adalpe announced that the middle peninsula registered approximately 100 cases of dengue in the last quarter of the year, after the rainy season registered in the entity.
Regarding the issue, the head of the Los Cabos municipal health department, Dr. Juan Carlos Costich Pérez, exclusively for CPS News and Los Cabos Tribune, indicated that the state is currently in 10th place nationwide of this febrile disease.
"Baja California Sur is in the 10th place at the national level with a total of 90 cases in Los Cabos, and the four variants are currently circulating in our state. In Los Cabos variant one has 14 cases, variant 2 has four, variant 3 there are none, and variant 4 there is one case, it is the only municipality that has a case with this.
According to data from the World Health Organization (WHO), dengue is a mosquito-borne viral disease that has spread rapidly to all regions in recent years. The dengue virus is transmitted by female mosquitoes, mainly of the Aedes aegypti species, and to a lesser extent of the Ae. albopictus, these mosquitoes also carry chikungunya, yellow fever, and Zika viruses.
Currently, the main method of preventing the transmission of the dengue virus is to fight the vector mosquitoes. For this, it is recommended to correctly eliminate solid waste and artificial habitats that can accumulate water, it is also requested to cover, empty, and clean the containers where water is stored for domestic use every week, as well as apply appropriate insecticides to the containers in which it is stored. Prevention measures against mosquito bites are as follows: use protection measures, such as mosquito nets on windows, repellents, spirals and vaporizers.
These measures should be implemented during the day and night, both inside and outside the home. It is also advisable to wear clothing that minimizes skin exposure to these insects.
The Ministry of Health in Baja California Sur and the Los Cabos City Hall have made house-to-house tours with the control brigades, which has resulted in nearly 36,000 homes being visited so far in 2022, to perform intra-domiciliary spraying.
Source: Tibuna Los Cabos