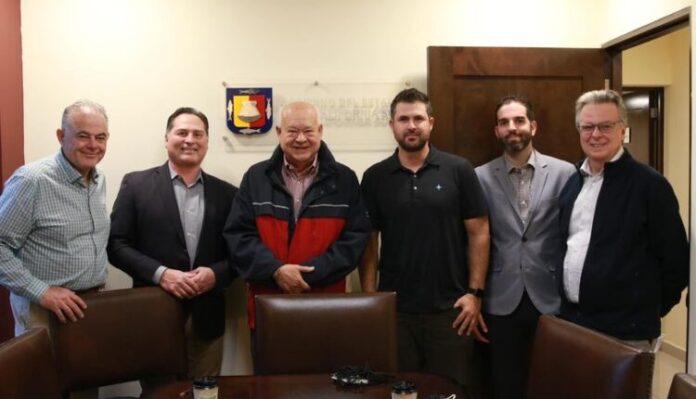 The governor of Baja California Sur, Víctor Castro Cosío, held a meeting with foreign businessmen, seeking to maintain a collaboration that translates into benefits for the inhabitants of the entire state.
The state governor stressed that the coordination and the sum of efforts will allow actions related to the progress and development that is required in Baja California Sur.
Castro Cosío highlighted the importance of knowing the proposals of this business sector, which allow pushing the programs and public policies carried out by his administration, attached to transparency and accountability, always for the benefit of the people of South California.
A meeting at the Government Palace, the state governor highlighted the economic growth that Baja California Sur has registered in the last year, which has led it to occupy the main places in the national ranking, by raising production levels in the transformation sector, as well as in areas such as agriculture, fishing, mining, manufacturing, construction, and electricity.
Finally, he emphasized the recovery of thousands of jobs lost because of the pandemic, and the generation of new formal employment opportunities.
Source: Tribuna La Paz