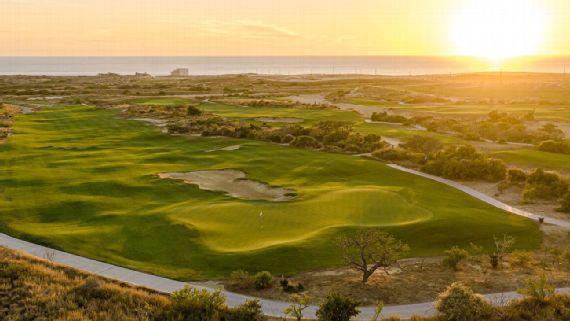 The World Wide Technology Championship 2023 will be held from November 2 to 5 in Diamante Cabo San Lucas
The PGA Tour announced that the 2023 Worldwide Technology Championship, the annual FedExCup event, will be played this fall at the El Cardonal golf course, located in Diamante Cabo San Lucas, Baja California Sur, which was designed by Tiger Woods and opened in 2014.
"We are very excited to continue to strengthen our relationship with Worldwide Technology as we continue to further the development and growth of our sport in Mexico and Latin America," said Tyler Dennis, EVP and President of the PGA Tour.
"The support of Worldwide Technology, coupled with a championship golf course designed by Tiger Woods, will ensure that the PGA Tour's fall schedule continues to deliver moments of drama and entertainment."
The Worldwide Technology Championship field will be made up of 132 players who will compete for 500 FedExCup points. Following the FedExCup Playoffs, which conclude in August at the Tour Championship, the fall events will finalize the top-125 eligible for the upcoming FedExCup season beginning in January.
"The Worldwide Technology Championship is proud to showcase the best golf talent while highlighting leadership, technological innovation and diversity in an effort to create a positive impact in communities in Mexico and the rest of the world," said Jim Kavanaugh, CEO and Co-Founder of Worldwide Technology.
"Together with the PGA Tour, our new Diamante host and the Los Cabos region, we will continue in 2023 with that mission, and we are sure that our clients, partners and all those who come to enjoy the tournament in our new venue will have an incredible experience," he said.
This Par 72, 7,300-yard golf course is a Woods stroke where we see in its design the influence of the Southern California courses where he grew up, offering players spectacular views of the Pacific Ocean and several shot options on each hole.
"We are honored and excited by the opportunity to show the world what a great golf destination Los Cabos has become," said Ken Jowdy, CEO of Legacy Properties, and developer of Diamante.
"Hosting the Worldwide Technology Championship will have an incredible impact on Los Cabos and will bring unparalleled exposure to our destination. We are grateful to Worldwide Technology and the PGA Tour for bringing this world-class event to Diamante," he added.
The four rounds of the World Wide Technology Championship 2023 will take place from November 2 to 5, 2023. Russell Henley of the United States is the defending champion of the tournament.
Source: ESPN