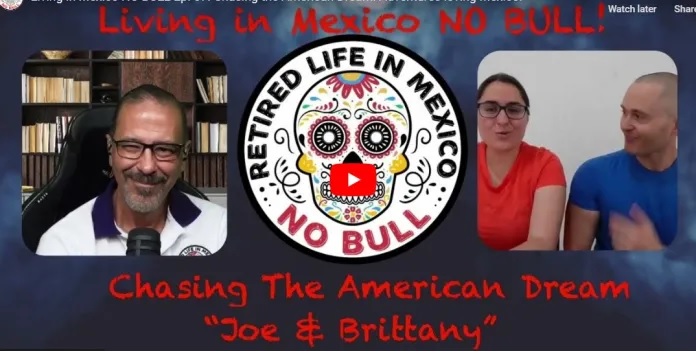 Ernie Baca, better known by his YouTube alias Sirdragonx, has made waves in the online community with his unique YouTube Channel: Retired Life in Mexico NO BULL! From serving in the United States Marshals Service to providing security and investigating high-profile cases, Ernie Baca has had a decorated 30-year Federal law enforcement career. Today, he has traded his badge for a camera and a unique mission: to guide the Expat community through the complexities of life in Mexico.
Known online as Sirdragonx, Baca has made it his mission to share accurate, unbiased, and comprehensive information about relocating, living, and traveling in Mexico. His work is far from a typical YouTube channel; it's a public service that aims to empower viewers with knowledge, serving as a guide for the uninitiated and the experienced alike.
Ernie's storied career included a role as a Criminal Investigator for the United States Marshals Service, where he served across several locations. His assignments were high-profile, providing security for cases including the trials of John Gotti, World Trade Center Bombers, and Timothy McVey, to name a few.
Later, he became a Special Agent with the Department of Treasury United States Customs Service, which eventually merged into the Department of Homeland Security, Homeland Security Investigations, following the department's creation in 2001.
Throughout his career, Baca investigated a wide range of crimes, from narcotics smuggling and money laundering to cybercrimes and human trafficking. He also served overseas as a diplomat assigned to the United States State Department in Brazil as a Country Attaché for the Department of Homeland Security.
Retired Life in Mexico NO BULL! stands out from other Mexico YouTube channels with its commitment to non-profit operations, ensuring it remains free from any outside influences. The channel's motto, "Accuracy and Integrity of information come before profit," reflects Baca's dedication to providing reliable information to the Expat community.
The channel offers a wealth of information on topics such as immigration issues, security, culture, residency requirements, and even Expat and Expert interviews. Baca goes beyond just researching; he verifies his information with several sources including Mexican attorneys, academic professionals, immigration facilitators, and government officials.
Furthermore, Baca's investigative spirit continues to shine through his YouTube channel as he has conducted several investigations that have exposed unethical business practices by some of the largest Mexico YouTube channels and Expat Services.
Aside from running Retired Life in Mexico NO BULL!, Baca offers other free services such as a private Facebook Group, live chat rooms, and one-on-one Zoom consultations. His ultimate goal is to continue his public service and educate the Expat Community with accurate, non-biased information.
Ernie Baca's Retired Life in Mexico NO BULL! is not just a YouTube channel; it's a testament to his commitment to truth, integrity, and service. His work has even earned him guest spots on several well-known podcasts, further amplifying his reach and influence. This channel truly embodies the "NO BULL" in its name, providing the most accurate and up-to-date information for Expats to make informed decisions about their lives in Mexico.
His YouTube Channel can be found at the following link:
https://youtube.com/@RetiredLifeinMexicoNOBULL