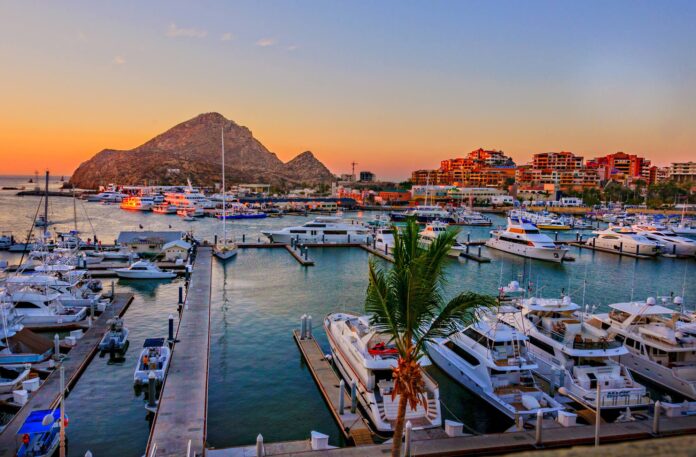 At the southern tip of the beautiful Baja Peninsula, Los Cabos – often referred to simply as "Cabo" – is one of Mexico's top beach destinations. Consisting of a large stretch of coastline that extends from the towns of Cabo San Lucas and San José del Cabo and known as the Los Cabos Corridor (Corredor Turistico), this 30-kilometer stretch of pristine beaches attracts visitors the world over for its clear waters, diving, snorkeling, and fishing (it also hosts the world's largest marlin contest).
Numerous resorts have sprung up that cater to all tastes and budgets, from luxurious spas to golf-centered properties offering some of the best courses in North America. For the most part, however, Los Cabos most appeals to big-budget travelers. It is one of the luxury capitals of Mexico.
In addition to spending time on the beaches and exploring Cabo San Lucas, one of the most popular things to do is swimming and snorkeling around the famous natural landmark El Arco de Cabo San Lucas, a huge archway carved out of the coastline where the Sea of Cortez meets the Pacific.
Source: Youtube