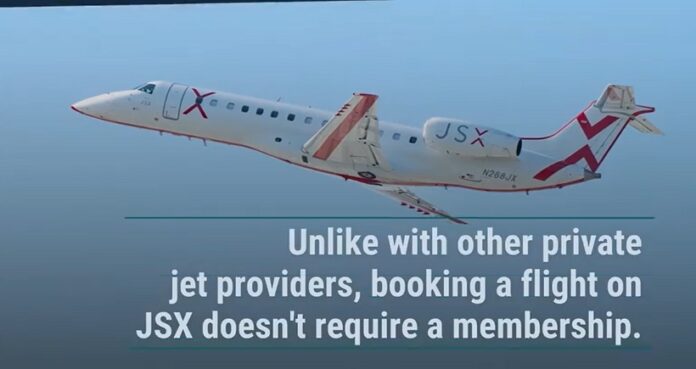 Starting this week, JSX passengers will have a new destination to explore: Mexico's Cabo San Lucas (CSL).
The semi-private jet company offers luxury flights within the United States, and its two routes to Los Cabos — one from Los Angeles (LAX) starting Dec. 15 and one from Dallas Love Field Airport (DAL) starting Dec. 16 — will be the carrier's first dedicated international service.
"We are steadfast in our commitment to easing access to vacation-worthy destinations by offering the most convenient and hassle-free travel possible," JSX CEO Alex Wilcox said in a statement. "After the success of our pop-up flights to Cabo last spring, we are thrilled to now offer a seasonal international flight service that provides an opportunity for customers to enjoy the warm sandy beaches of Mexico this holiday season and skip long lines, unfriendly airports, and packed planes."
Unlike with other private jet providers, booking a flight on JSX doesn't require a membership — anyone can book a flight on its regularly scheduled shuttle services on luxe business jets. The planes offer first-class-style seating with plenty of space for each passenger, plus perks like free drinks (including cocktails) and gourmet snacks. 
Click here to read the complete original article on T+L
Source: T+L