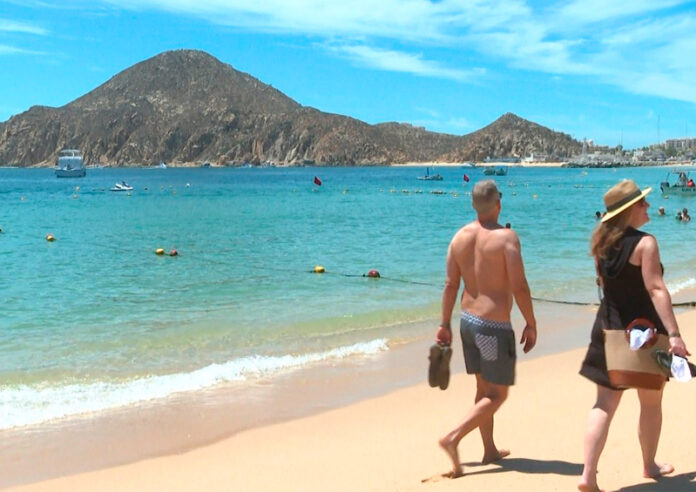 CABO SAN LUCAS, BCS.- Smokers in Mexico will find fewer places to light up under strict new anti-tobacco measures the country rolled out this month.
Changes to a tobacco control law went into effect on Jan. 15, expanding on existing rules to prohibit smoking in public places. The measures now include no-smoking laws for any workplace and outdoor locations where people gather, such as public squares, parks, beaches, and sports stadiums. In those locations, people are prohibited from consuming any tobacco or nicotine product, according to an announcement from the Mexican government.
According to Diana Cedillo, deputy director of the National Office of Tobacco Control, smoking in prohibited areas could draw fines of up to $550. According to the 2008 law, not complying with health department orders could also lead to up to 36 hours of jail time.
"This is due to the fact that the new provisions ensure a greater degree of protection of people's health and favor the best interests of children," Cedillo said in a statement provided to The Washington Post.
The head of the World Health Organization, Tedros Adhanom Ghebreyesus, cheered the move on social media.
"Bravo #Mexico!" he wrote on Twitter. "@WHO welcomes such a bold move on tobacco control. We call on all countries to strengthen #NoTobacco policies and help us prevent 8 million deaths every year!"
The law applies to hotels, according to the Mexican Association of Hotels and Motels, but they are allowed to designate smoking areas outdoors. Those spaces must be a minimum of 10 meters, or about 33 feet, away from other services or facilities, the association said.
In a note on its website, the Hard Rock Hotel Riviera Maya says it has made changes to comply with the law's modifications.
"All public areas of the property have been declared free of smoke from cigarettes, vapes, e-cigarettes and all other tobacco products," the hotel says. "Designated smoking areas will be specially marked throughout the hotel for guests to use should they need to."
Source: El Financiero
---