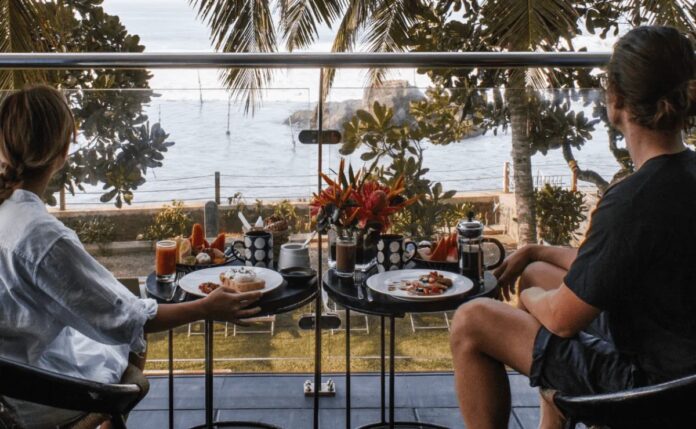 If you are going on a trip to La Paz and want to eat delicious and cheap, we give you some recommendations where you can go and taste a delicious meal
There is nothing like getting to know a destination through its gastronomy, since food is an essential part of our daily lives and many times, even if a destination is wonderful in culture and landscapes, if the food is not exquisite, a bad taste in the mouth remains to the trip. That is why it is always a good idea to anticipate some places and recommendations for where to eat in La Paz.
La Paz is a destination in Mexico very rich in culture and landscapes. Its paradisiacal beaches are a paradise that invite you to rest and desert adventure. Fortunately, in La Paz you also find good restaurants and street food that tastes great, so in this destination you won't struggle to taste a delicious dish, but if what you want is to find the best cheap places, in order to allocate a larger budget to other activities, check out these recommendations.
Where to eat cheap and rich in La Paz
On your trip to La Paz you cannot miss trying the typical and traditional machaca of lobster or meat with aromatic herbs and of course, hot dogs or stuffed shrimp, since here you cannot miss seafood.
Frida Cafe Bar
Frida Café Bar is a Mexican food restaurant where you will find the traditional green or red chilaquiles, the egg to your liking and other snacks. And if you want to eat in the afternoon, you can order grilled breast with its garnish or Swiss enchiladas. You can find everything at an affordable price and very close to the boardwalk.
Location: September 16th Street
Mack fisher
Rated 4.5 stars on TripAdvisor is Mack Fisher, a seafood restaurant with options for vegetarians. Here you can find dishes for breakfast, lunch, dinner or even brunch. This restaurant has a variety of food, but you can't leave without trying the weathered fish tacos. The prices per person are from $100 to $200 pesos, depending on the type of dish.
Location: C. José María Morelos y Pavón between Revolución and Madero
Cappuccino
If you are vegan or vegetarian, this is the right place for you. You will find Jamaican barbecue tacos, falalfel al pastor, capuchips, tacos, everything you want to eat with great flavor, you will find it here. The price ranges from $100 to 300 pesos, depending on the dishes you eat, but it is worth mentioning that this is listed as the best vegan restaurant in La Paz.
Location: Lerdo de Tejada Corner Antonio Mijares
Chocolates El Empanada
A modest street stall located very close to the La Paz boardwalk and rated 5 stars on TripAdvisor is Chocolatas El Empanada, a place where they sell fresh clams at a very good price, so if you love this food, don't hesitate to try them here.
Location: Republica 107, Esterito 23020 La Paz
Source: Soy Nomada