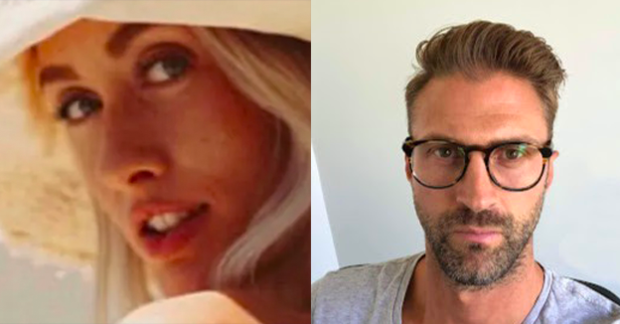 Autopsies have revealed new information about the two Americans found dead in their luxury hotel in Mexico as the family of one of the victims told CBS News about the last communication they received from her.
Prosecutors in Mexico's Baja California Sur state said Thursday that autopsies suggest Abby Lutz and John Heathco died of "intoxication by an undetermined substance." Local police initially said gas inhalation was suspected as the cause of death.
The state prosecutors' office said the bodies bore no signs of violence. The office did not say what further steps were being taken to determine the exact cause of death.
Prosecutors said the two had been dead for 11 or 12 hours when they were found in their room at Rancho Pescadero, a luxury hotel near the resort of Cabo San Lucas late Tuesday.
Police said Wednesday that paramedics had received a report that the Americans were unconscious in their room. They were dead by the time paramedics arrived.
The Baja California attorney general's office said the two died from inhaling some sort of toxic substance, possibly carbon monoxide.
Lutz's family told CBS News that days before their deaths the couple was treated for what they thought was food poisoning. They spent Sunday night in a Mexican hospital where they were treated for dehydration, her family said.
On Monday, they were back at their hotel.
"She said, it's the sickest she's ever been," said Lutz's stepsister, Gabby Slate, adding that Monday night was the last time the family heard from her.
"She texted her dad and said, 'good night, love you,' like she always does and that's the last we heard from her," said Lutz's stepmother Racquel Chiappini-Lutz.
According to a GoFundMe set up on behalf of the family, Lutz was supposed to meet up with her dad this week for Father's Day.
Prosecutors said Lutz and Heathco were from Newport Beach, California. The nutritional supplements company LES Labs, based in Covina, California, lists Heathco as its founder.
The U.S. Embassy in Mexico City was not able to immediately confirm the names or hometowns of the victims due to privacy considerations.
In a statement to CBS News Los Angeles, Henar Gil, the general manager of the Rancho Pescadero, said, "We can confirm there was no evidence of violence related to this situation, and we are not aware of any threat to guests' safety or wellbeing."
There have been several cases of such deaths in Mexico due to poisoning by carbon monoxide or other gases. Proper gas line installations, vents and monitoring devices are often lacking for water heaters and stoves in the country.
In October, three U.S. citizens found dead at a rented apartment in Mexico City were apparently victims of gas inhalation.
In 2018, a gas leak in a water heater killed an American couple and their two children in the resort town of Tulum, south of Playa del Carmen.
In 2010, an explosion traced to an improperly installed gas line at a hotel in Playa del Carmen killed five Canadian tourists and two Mexicans.