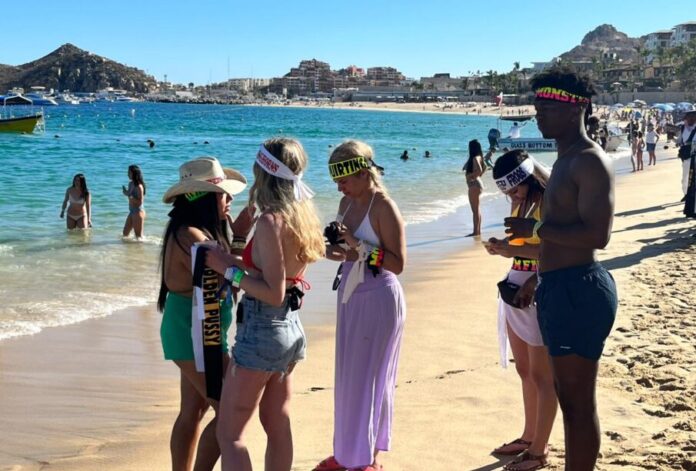 Los Cabos, BCS. – During the first quarter of the year, international tourists generated an economic income of more than 7.772 million dollars in Mexico, according to data from the National Institute of Statistics and Geography (INEGI). This figure represents an increase of 20.1% compared to the same period prior to the pandemic.
However, April saw a slowdown in the economy, resulting in a 0.2% decrease in foreign currency inflows compared to last year. This slowdown is attributed to the opening of many tourist destinations after restrictions were lifted due to the Covid-19 health alert and to the economic challenges facing the United States, Mexico's main trading partner.
During the Holy Week and Easter season, the average visitor spending was $406, which represented a 10.4% decrease compared to the same month of the previous year.
The Center for Research and Tourism Competitiveness of the Anahuac University (CICOTUR) pointed out that the slowdown in tourism activity is reflected in various measurements made by INEGI, almost two years after the activity began to normalize.
In April 2023, the number of tourists who arrived in Mexico by air and land was more than 2 million people, which represented a decrease of 3.5% compared to the same period last year. The beach tourist destinations most affected by the decrease in passengers were Puerto Vallarta, Los Cabos and Cancun.
In Los Cabos, there was a slight increase of 0.2% in May, compared to the same month last year, after registering a 33% increase in arrivals during the months of January to March. In Cancun, the main competitor of Los Cabos, growth of 0.5% was also observed in May, after registering an increase of 40% in January, according to reports from the Grupo Aeroportuario del Pacífico (GAP) and the Grupo Aeroportuario del Sureste (Asur ), respectively.
In summary, despite the economic spillover generated by international tourists in Mexico during the first quarter, a slowdown in tourist activity is observed in April, with a decrease in the inflow of foreign currency. Beach tourist destinations, such as Los Cabos and Cancun, have experienced a decline in the number of visitors, although some have shown a slight recovery in recent months.
Source: Tribuna de Mexico