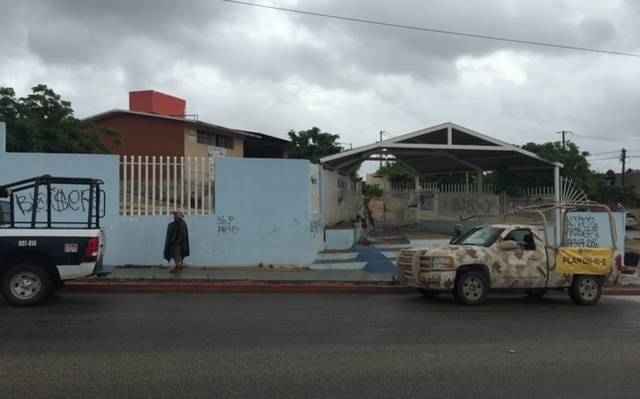 The Municipal Directorate of Civil Protection has reported that August and September by statistics and data are the months with the greatest influence of cyclones in the municipality of Los Cabos.
Therefore, they ask the public to be vigilant and inform themselves from official pages and avoid falling into misinformation, which only causes panic. Like the case of a user who was sharing data on social networks where it was said that Tropical Storm Eugene was coming directly to the municipality, that the center was going to impact Los Cabos, a situation that did not occur.
This type of information only alarms the population, they mentioned, causes psychosis, encourages them to make panic purchases, spend money that perhaps they have destined to cover other expenses, and when they see that nothing happened, there is disappointment, but when a real event occurs which official channels are alerting, they do not protect themselves or go to shelters, "they do not take us into account and that is when a serious problem with citizens can arise," said Leticia Rivera, head of Civil Protection .
Prevention is essential, you have to keep an eye on the official page of Civil Protection of Los Cabos in which it is being always reported on hydrometeorological phenomena.
The tropical cyclones that have formed so far in the Pacific Ocean have been five, which were named Adrián, Beatriz, Calvin, Dora and Eugenia, without having entered and affected national territory, there are still forecast to have the formation of 19 more, named Fernanda, Greg, Hilary, Irving, Jova, Kenneth, Lidia, Max, Norma, Otis, Pilar, Ramón, Selma, Todd, Verónica, Wiley, Xina, York and Zelda.
In the Mexican Pacific, two category 3 and 4 hurricanes, two category 1 and 2 hurricanes, and a tropical storm have formed, of these there have only been rainfall in some states of the country, others have not implied risk, because they have been far from national territory.
   Source: Sudcaliforniano