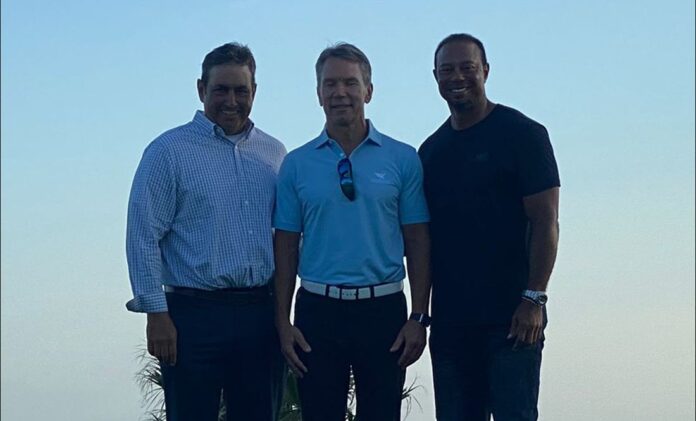 For the first time, a PGA Tour tournament will be played on a course designed by Tiger Woods
Since 2007, the history of golf in Mexico changed forever with the first PGA Tour tournament on Aztec soil. This Tuesday, the 17th edition of the World Wide Technology Championship was presented in Diamante.
"This tournament can have an impact like no other in the history of Los Cabos," said Joe Mazzeo, tournament director.
With the presence of Jim Kavanaugh, CEO of World Wide Technology, Tyler Dennis, President of the PGA TOUR and Mike Abott, vice president of operations at Diamante, Mexican golfers Isidro Benitez from Puebla, Roberto Diaz from Veracruz, Jose Cristobal Islas from Pachuca and Sebastian Vazquez from CDMX gave the opening tee to the 17th edition of the tournament.
On an afternoon with an atmosphere of party and celebration, Tyler Dennis assured that "there is no better place than Los Cabos."
On the part of the Mexican players, Isidro Benítez shared that having Tiger Woods in Mexico "gives an important plus to the tournament and we have to be aware of that. This tournament is going to continue to grow a lot."
For his part, the one who has the most confidence in himself is Roberto Díaz.
"I think there may be surprises. One always comes to win. I see myself winning, but I know how difficult it is. In my career I played 300 tournaments and won one," he declared.
Source: El Universal