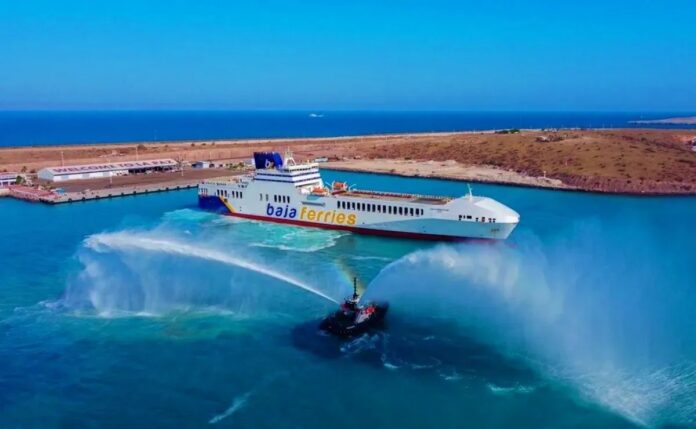 Do you want to visit Sinaloa for the next Christmas holidays? The ferry trip from Baja California Sur to Mazatlán is one of the best options
Are you planning to visit the state of Sinaloa for the Christmas holidays? One of the best options to do this is to travel by ferry, so you can enjoy the wonderful views as you cross the Sea of Cortez.
The company founded in 2003, Baja Ferries, has two ferry routes that link the southern part of the Baja California peninsula with the rest of the country through the Gulf of California, these are the California Star and Mexico Star.
The routes allow travelers to travel between Baja California Sur and Sinaloa, thus avoiding the longest route through the north of the Aztec territory and saving fuel costs, in addition to all the time you would spend traveling by car or bus.
The ferries depart from the Pichilingue terminal, located in La Paz and bound for the ports of Topolobampo and Mazatlán.
It should be noted that the trip to the port of Mazatlán and back is usually longer and takes place at night, a route that offers weekly departures lasting 12 hours.
The ferry has capacity for a total of 705 passengers and a crew of 60 people, with eight decks that travel the ocean at a speed of 19 knots.
If you live in La Paz and want to travel to Mazatlán, you can board the ferry on Tuesdays, Thursdays and Saturdays at 7:00 p.m., and to make the trip from the Pearl of the Pacific to the capital of Baja California Sur, it is at 4:00 p.m. on Wednesdays, Fridays and Sundays.
The price for adults ranges between 1,650 and 2,500 Mexican pesos, while children from 3 to 11 years of age pay between 825 and 1,250 Mexican pesos, while older adults must pay between 1,600 and 2,450 Mexican pesos.
The México Star is responsible for carrying out this trip, with standard cabins with prices starting at 1,560 pesos, with four single beds and a private bathroom.
México Star offers various areas to guarantee a comfortable and safe trip, such as a cafeteria, gift shop, children's area in the restaurant and a video game space for young people.
Source: Debate