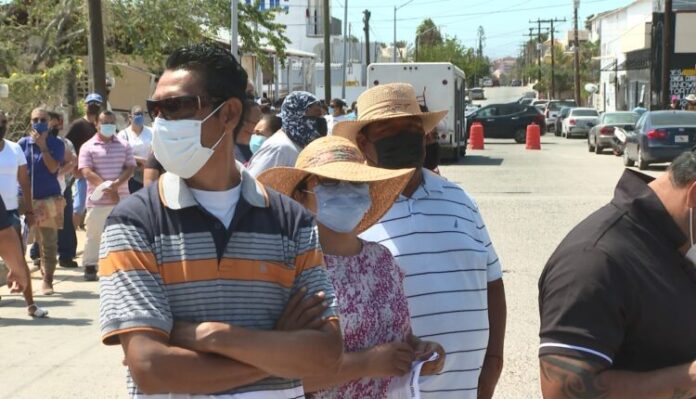 Baja California Sur ranked third nationwide for influenza infections.
The State Health Safety Committee announced that the state of Baja California Sur currently registers a large number of cases of influenza, as was announced by the head of the Los Cabos Municipal Health Department, Juan Carlos Costich Pérez, exclusively for CPS News and Los Cabos Tribune.
"The issue of influenza, the update that we were given about this season that began on October 1 and ends in March, which is 2022-2023, Baja California Sur is in third place nationwide with positive cases of influenza. accumulated to week 50 of the year 2022".
One of the types of influenza that is circulating the most in the Cabo municipality according to the State Health Safety Committee is AH3N2 followed by type A, AH1N1 and then followed by type E influenza. In this way, Doctor Juan Carlos Costich Pérez announced that the four types of this respiratory disease are already present in the state and therefore in the municipality of Los Cabos.
Likewise, and in terms of general respiratory diseases, he pointed out that the list is headed by Covid-19, followed by influenza and third place with 55% corresponds to Respiratory Syncytial Virus, practically upper and lower respiratory infections. Accumulated cases are 159 in the state of these Comondú has 26 cases, La Paz 109, Los Cabos 18, Loreto 2 and Mulegé 3 cases. This is until the cut of the epidemiological week number 50.
Currently, in Baja California Sur vaccination against seasonal influenza presents an advance of 65 percent, it is important that citizens, especially those who are part of risk groups such as children under five years of age and older adults, have a greater Participation in the prevention campaign whose purpose is to protect the most vulnerable population.
To conclude, the head of the Los Cabos Municipal Health Directorate, Juan Carlos Costich Pérez, indicated that the medical units will be operating normally even with the holiday period, the offices will have service hours from 8:00 a.m. to 3:00 p.m. For more information, the citizen is invited to be aware of the Los Cabos Municipal Health Directorate Facebook page.