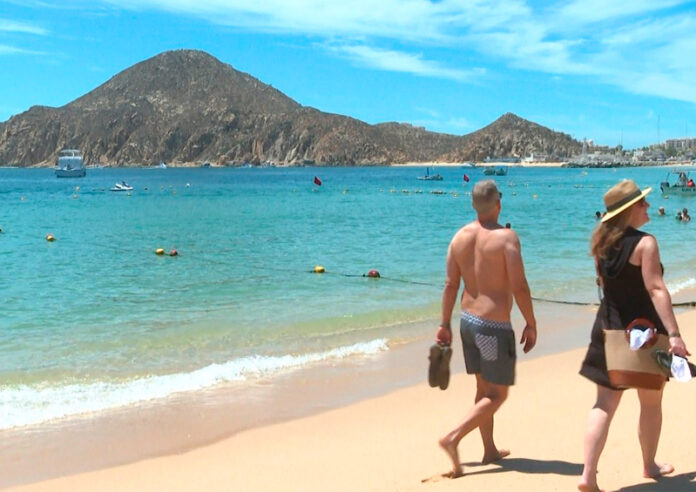 Cabo San Lucas is an absolute paradise for anyone seeking a picturesque and adventurous vacation. With its sparkling blue waters, pristine beaches, and breathtaking landscapes, it's no wonder this place is a top tourist destination. Cabo is safe to visit, relatively speaking. Like many other destinations outside the U.S., travelers should heed certain safety tips.
Cabo has been a favorite vacation spot for celebrities and the general public for decades. Each year, this sunny hot spot welcomes about 2.8 million visitors. Many of those are repeat vacationers, who return again and again, based on their fabulous experience the first time around.
In terms of affordability, it's hard to beat Cabo. Few other destinations boasting about 20 miles of shoreline are so inexpensive. This is primarily due to the advantageous conversion rate between U.S. dollars and Mexican pesos, which continually hovers around 20:1.
Still, some tourists remain wary about visiting Mexico and Cabo San Lucas in particular. It's true that certain headlines may make this area off-putting. Of course, crime happens everywhere in the world, and the good things about Cabo tend to outweigh the bad.
What the U.S. Government Says About Visiting Cabo
When considering whether is Cabo safe to visit, it's always a good idea to see what the U.S. State Department has to say about it. The State Department is the one that issues travel advisories based on political and social climates throughout the world. If anyone knows if Cabo is safe to visit, it's the U.S. government.
The State Department has four levels of travel advisories, which are as follows:
Exercise normal precautions
Exercise increased caution
Reconsider travel
Do not travel
Mexico is comprised of states, and Cabo San Lucas is in the Baja California Sur state. Currently, the State Department's travel advisory warning level for Cabo San Lucas is set to one of the lowest, which is "exercise increased caution." They indicate that the reason for this level is low crime rates.
The State Department also indicates that "There are no restrictions on travel for U.S. government employees in Baja California Sur state, which includes tourist areas in Cabo San Lucas."
Source: Traveling Lifestyle